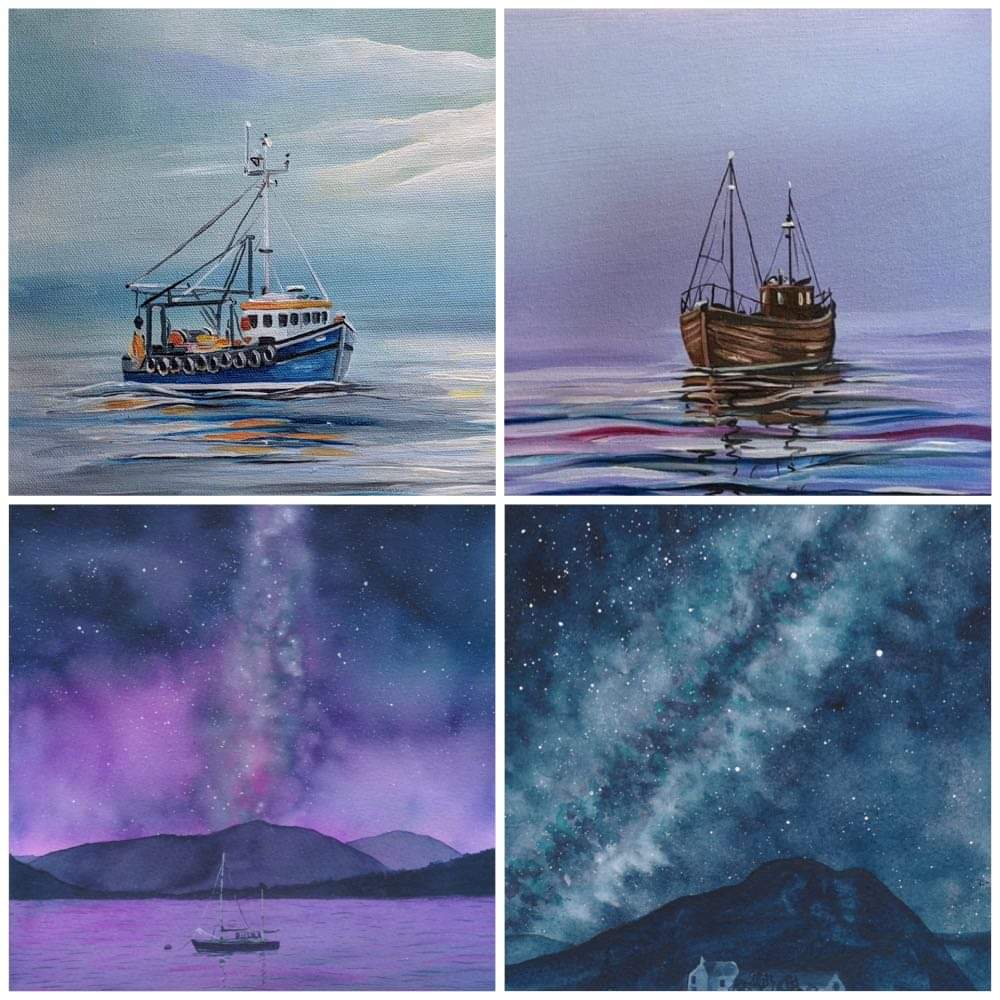 Connect with the artist:
Tiff and Brittany (Tiffany Kendra & Dearest Green) are Sisters who capture the atmosphere of Scotland in their Oil on Canvas and Water Colour paintings.
There are such contrasts in Scotland, and Cowal gives a perfect snap shot of that.
Changing weather and dramatic landscapes.  Seas and Lochs and Mountains; The inspiration for new work is constant.
Location
Directions:
Casablanca Studios is situation through the tunnel in the Kirn Tenament Building. Half way up the lane on the right.
Facilities:
Parking available
Purchase with credit/debit cards