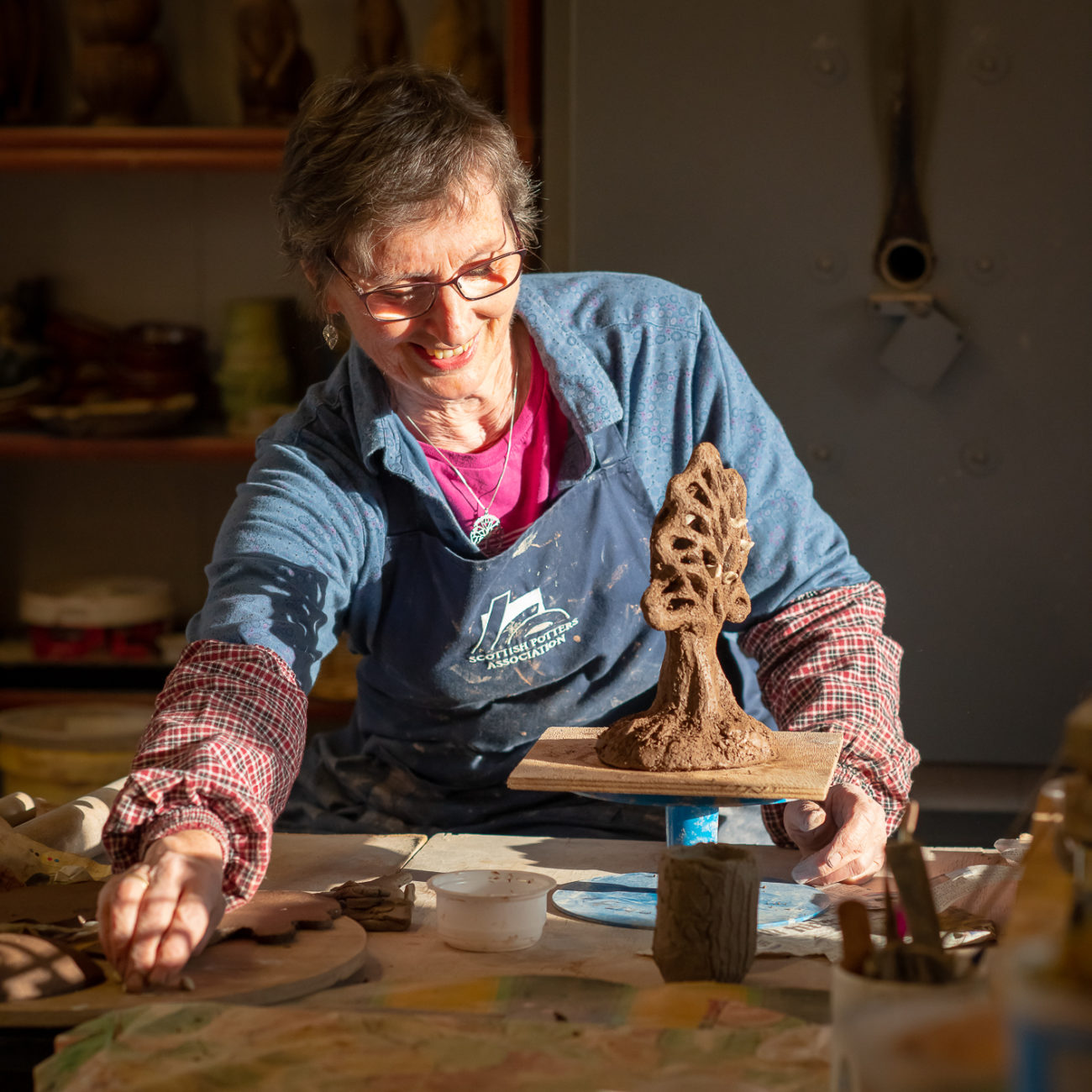 Connect with the artist:
I create individually hand-crafted ceramics inspired by the rugged landscape and ancient history of Scotland. They include planters and sculptural forms.
As a teacher and maker I have explored many aspects of clay and creating with it. These include using a range of techniques for making and the history of its use in different cultures. I  currently enjoy hand-building, making functional and sculptural forms.  My work includes decorative garden planters, wall plaques, plus sculptured tree, animal and human forms. These are often inspired by ancient carvings and mythology, plus the natural  Scottish landscape that surrounds me.                                                            During Open Studios – weather permitting – there shall be demonstrations of the ancient technique of Raku firing.
Workshops and courses arranged for individuals and small groups.