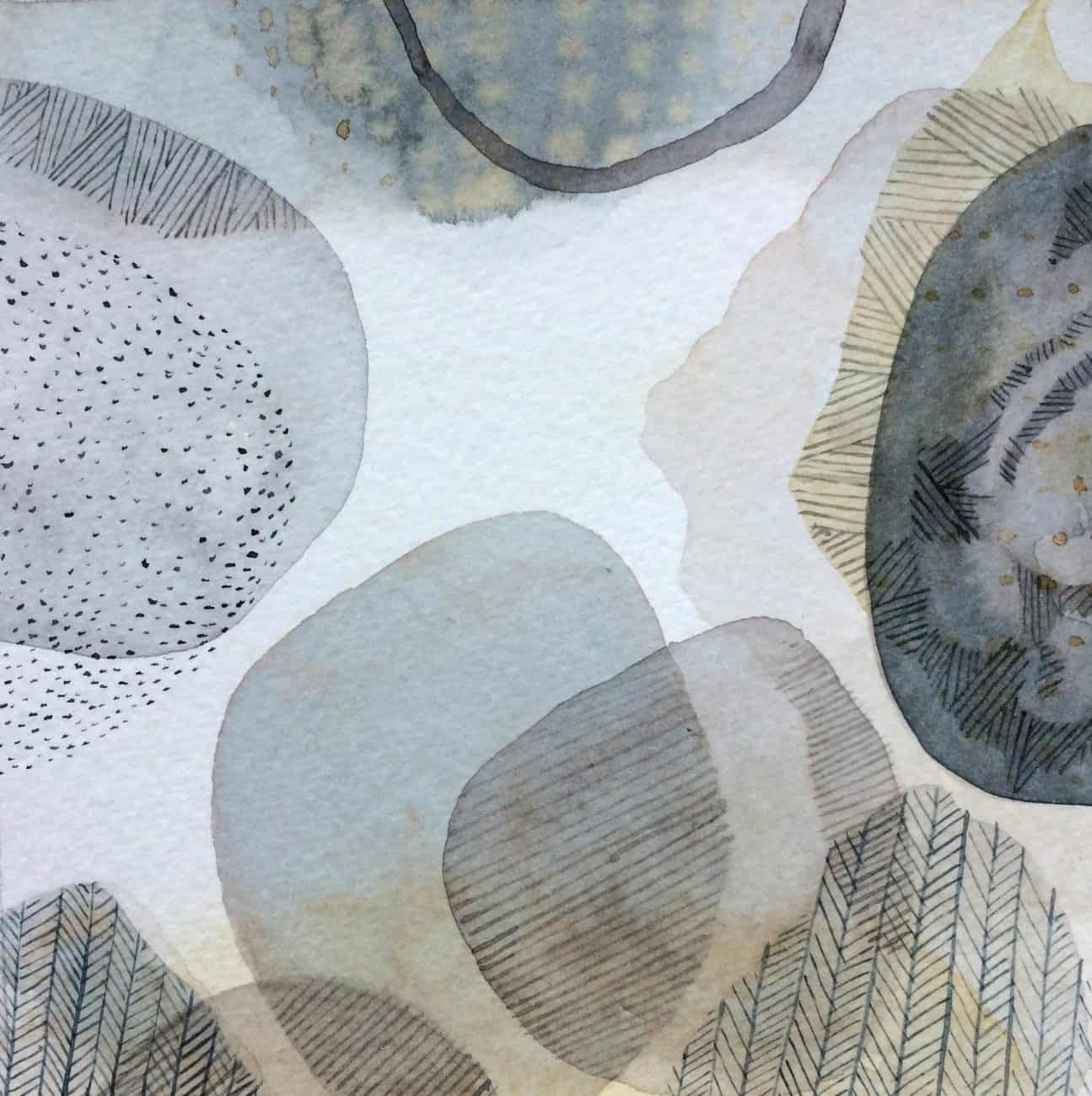 Connect with the artist:
I use watercolour, mixed media and textiles to create work inspired by the natural forms of the beautiful environment of Cowal.
I am fortunate to live in such a stunning area, surrounded by mountains, woodland and coast. I have always worked with organic shapes and enjoy developing work from the wonderful pebbles, seaweed and other natural forms discovered on local beaches. I am also beginning to develop some new work inspired by plants and gardens, a theme I have returned to many times over the years.
I enjoy exploring a theme in different ways and working with a range of media. I love working  in watercolour, a medium which I love for its translucent qualities. My work is built up using layers of colour and mark making, a process reflected in my textile work, made from dyed, stitched and layered organza.
Buy work online
Work from this artist is available to buy using PayPal. Please note that you buying directly from the artist and all prices include UK postage. If buying from outside the UK, please contact the artist to check postage costs.