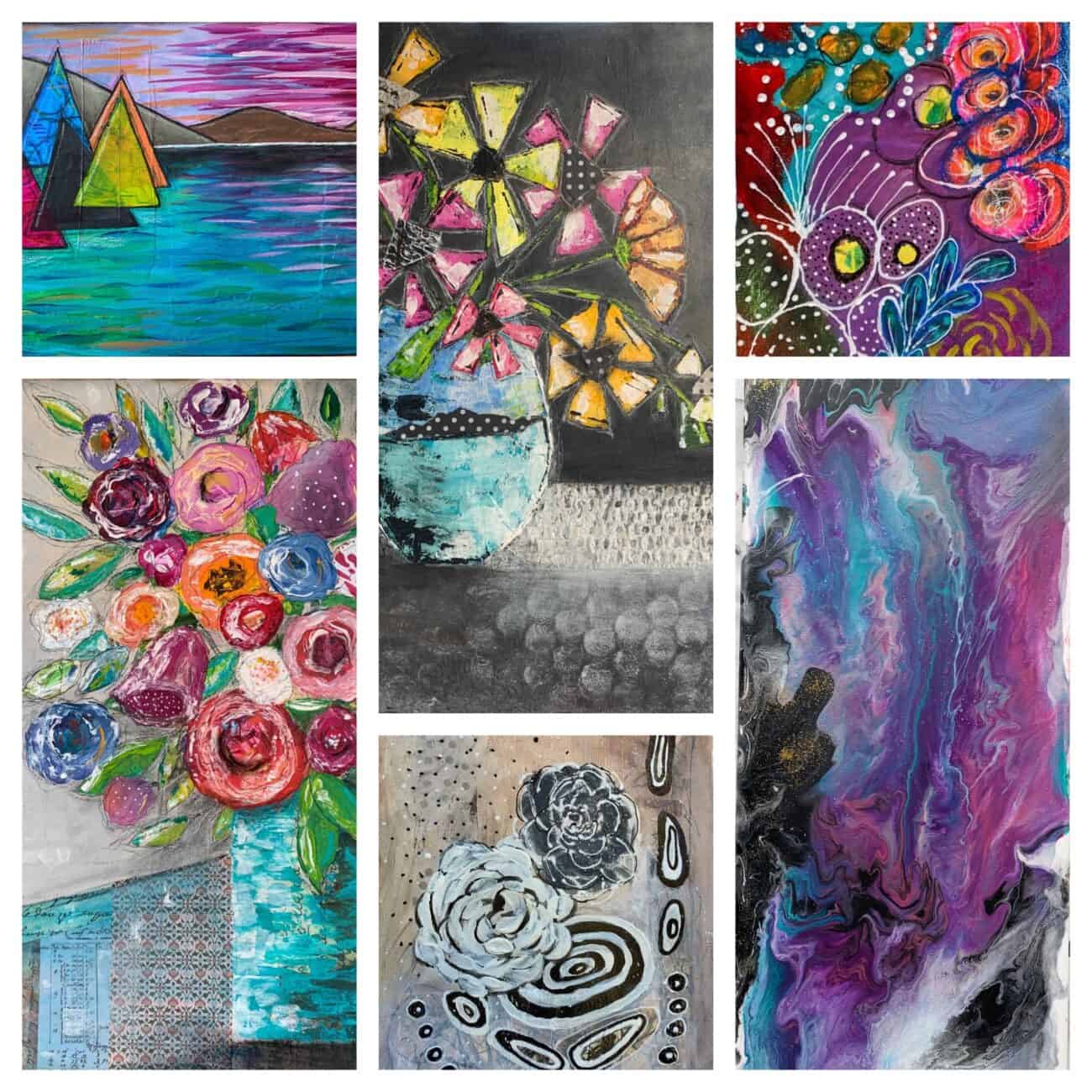 Connect with the artist:
Visit me to find out the fun of Abstract Painting. You can even experience putting a brush to canvas yourself. Painting as a hobby is very calming and relaxing.
From childhood I was always interested in drawing but began to learn about painting late in life.  I have followed courses in representational and abstract painting, including oils, acrylics, pastels, and watercolours but I really enjoy experimenting with different approaches, techniques and styles. Currently I am working in multiple media, combining acrylics with gels, texture paste, paper and other materials, to capture the energy of emotions and moods, often in bright colours. Because I want to share my joy in what I do, I also offer one day hands-on Workshops to introduce people to Abstract Painting.
Location
Directions:
Flat 4, Hoop House, 109D Bullwood Road, Dunoon. Three parking spaces available at the top of the drive. Enter by the gate at the back and follow signposting.
Facilities:
Parking available
Purchase with credit/debit cards
Toilet facilties
Opening hours:

COWAL OPEN STUDIOS (23 - 26 September):
Friday: 10:00 - 18:00
Saturday/Sunday: 10:00 - 17:00
Monday: 10:00 - 18:00

Otherwise by appointment only.