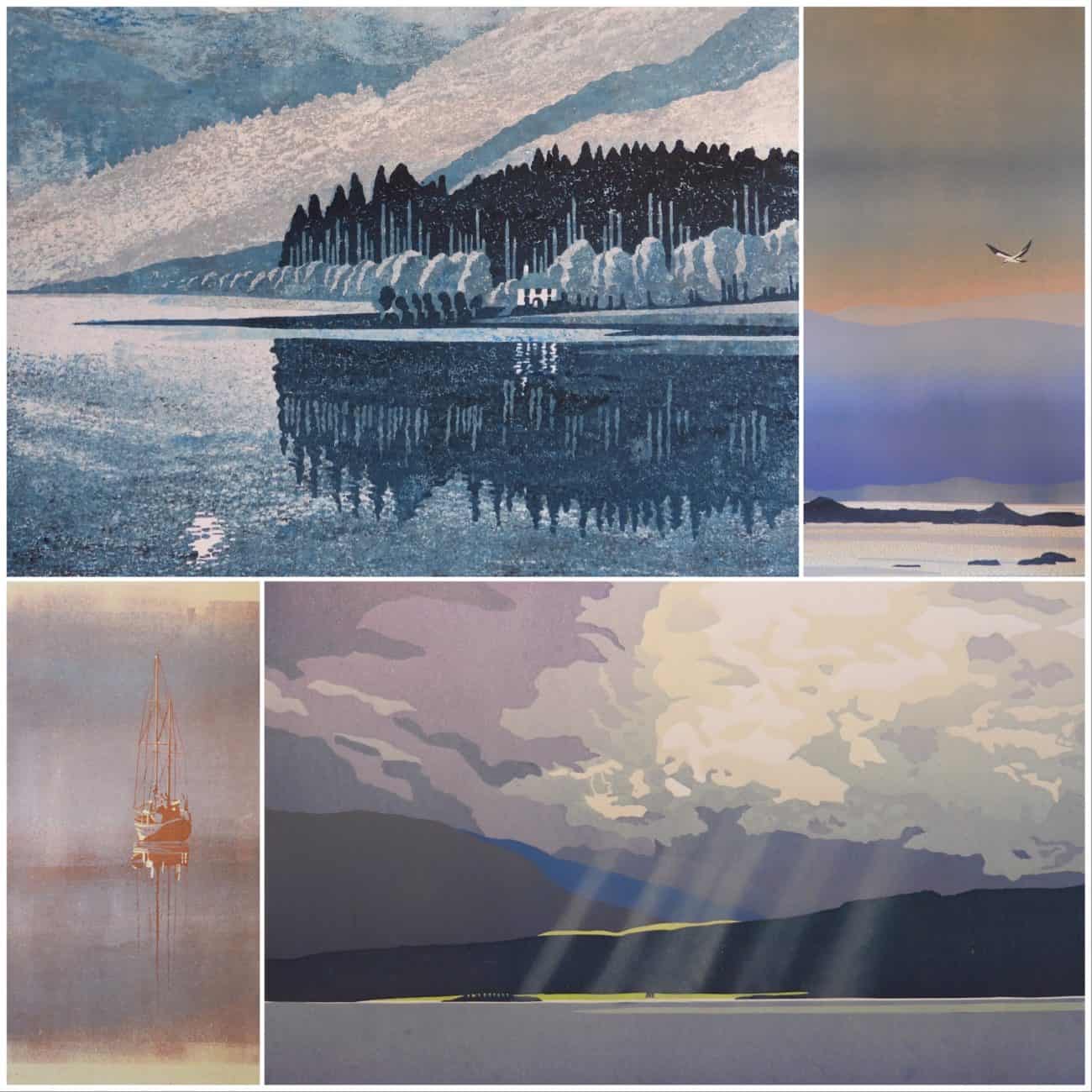 You might have made 'potato prints' as a small child...........come and see what happens when the printing doesn't stop there!
I work as a full-time Linocut print artist with most of my work reflecting the rich palette of  our beautiful Argyll landscape and its culture. My prints are exhibited in galleries in Argyll, Glasgow and England. I also work with printers across the world, delivering online programmes and love to share the processes in this fascinating art form.
Buy work online
Work from this artist is available to buy using PayPal. Please note that you buying directly from the artist and all prices include UK postage. If buying from outside the UK, please contact the artist to check postage costs.
Location
Directions:
From ferry in Dunoon, go south towards Innellan. At sign for 'Wellington Street' go right on Auchamore Rd, over the crossroads and Kenyon Villa is on the right.
Facilities:
Parking available
Purchase with credit/debit cards
Toilet facilties
Opening hours:
Fri: 12-6
Sat: 10-6
Sun: 10-6
Mon: 9-5
Other times by appointment