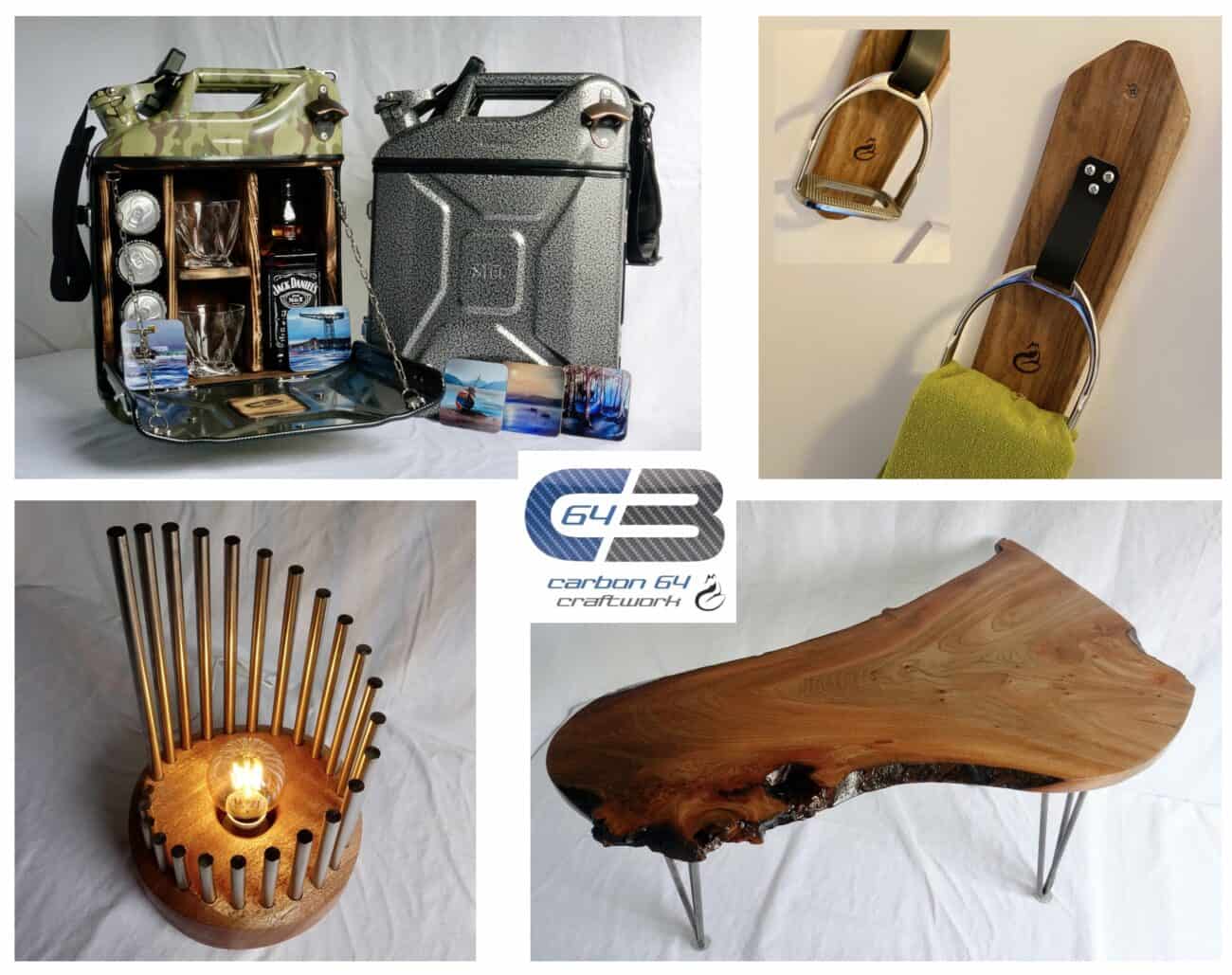 Connect with the artist:
Handcrafted using wood, metal and recycled items, I love to create unusual and sometimes unique pieces for you and your home, or gifts for those close to you.
Following redundancy in 2016 from a large corporate environment I desperately needed to feel a sense of achievement to my working day once again, like I had enjoyed when I first left school and completed an apprenticeship in construction. I therefore became a self-employed handyman for a few years and during that time also started 'carbon64 craftwork', my small handicraft business.
Moving here from Leicestershire in late 2020, my intention was always to relaunch 'carbon64 craftwork'. However, adjusting to life in a stunningly beautiful but different country, plus other aspects of 'life' always seemed to get in the way. At long last, I'm pleased to say that being part of Cowal Open Studios has given me the nudge I needed to get back in the workshop.
The work I create is all self taught, barring those fundamental lessons learnt many years ago, and the projects I undertake are varied to say the least. The Gallery here shows a small sample of those projects completed during the past few years and I have also included a brief description alongside each to give you a flavour of where my ideas come from.
Whilst I carry a some stock of the smaller items should you be interested in buying, my more complex work is made to order and lead times vary. I am also happy to discuss and complete commission work just for you.
Please get in touch if you have any questions or see anything of interest.
Take care and I hope to see you soon.
Craig
Location
Directions:
There are a couple of options to find my 'studio' and I would suggest calling ahead (07880 255504) for the best directions. On road parking is available.
Facilities:
Parking available
Purchase with credit/debit cards
Opening hours:
OPEN STUDIOS WEEKEND (Friday 22nd to Monday 25th September 2023)
10:00am to 4:00pm everyday

Any other time by appointment only please.