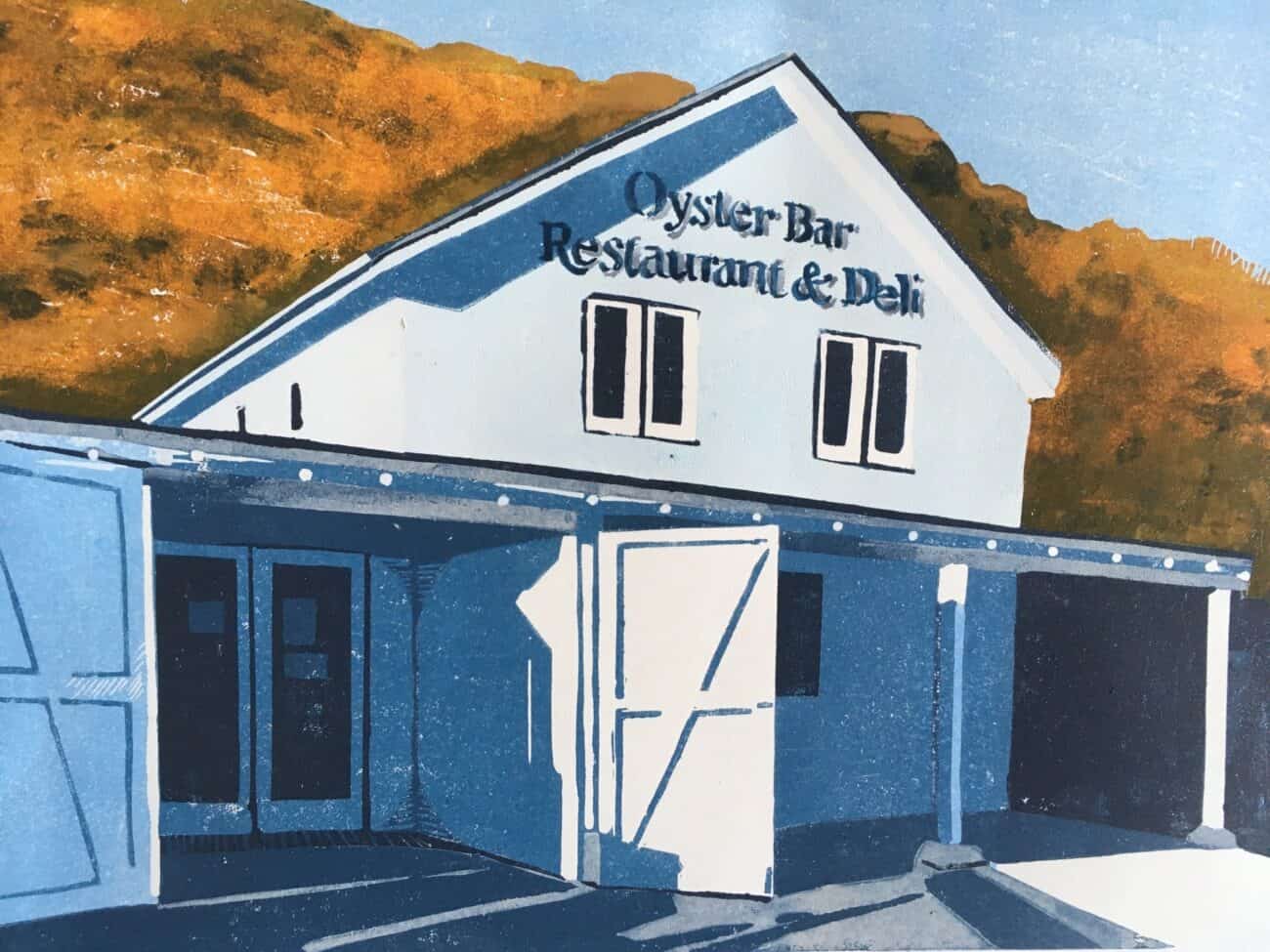 Connect with the artist:
Lino printing is the perfect antidote to the mayhem of modern life. My criteria for a good subject being and good play of colour and shadow.
Handprinted Original Artwork
Sold mounted and wrapped
Can be framed on request
Commissions taken
Can be posted to your home
Due to the nature of printing, each print is unique, I also only do small editions making your piece of artwork even more of a rarity. I will be joining Pauline at Sea Drift Pottery Studio at the Marina in Sandbank, offering visitors the chance to enjoy both pottery and printmaking in one space.
Location
Directions:
Enter Holy Loch Marina, go straight ahead towards the reception office. Before the office you turn left and the studio is on the left. Park behind the office.
Facilities:
Parking available
Purchase with credit/debit cards
Toilet facilties
Opening hours:
Friday 10am- 5pm
Saturday 10am - 5pm
Sunday 10am - 5pm
Monday 10am - 5pm