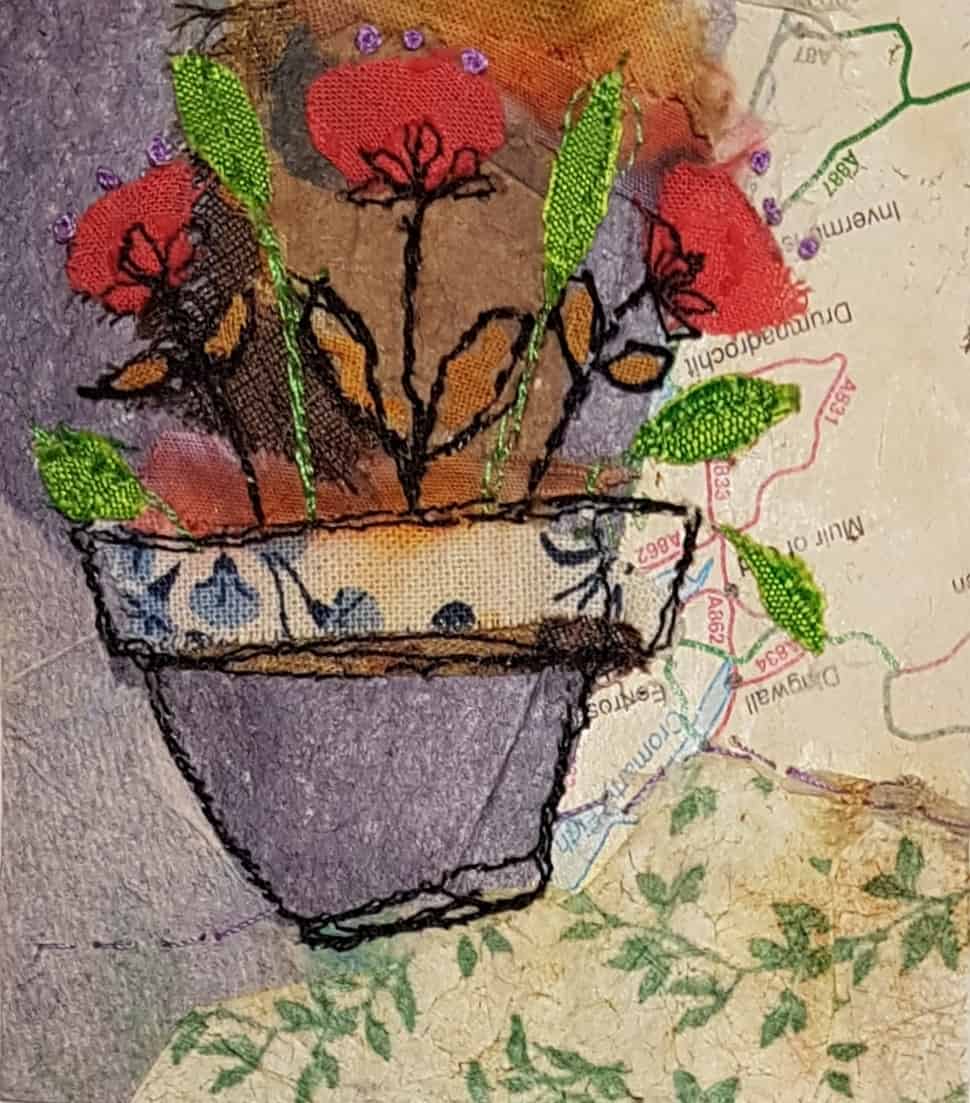 Connect with the artist:
I love working with textiles, paper, hand and free motion embroidery, recycled objects, paints, drawing materials and printing. More of my work is on Instagram.
The ways I make collages includes embroidery, paint, free motion stitching, pencils, papermaking, collagraph and monoprinting.  As you can see – sometimes all at once!
Small objects and details in the beautiful Cowal landscape inspire me as well as the seasons, moods and the restless weather.
I have a degree in sculpture from Glasgow School of Art and a Masters in Art Psychotherapy.  For many years I was a member of Glasgow Independent Studios and now have a very messy studio space at home.  This year I'm looking forward to joining the artists exhibiting in Cairndow Village Hall.
Location
Directions:
Cairndow Village Hall - from Glasgow or Dunoon, Cairndow is off the A83 before the head of Loch Fyne. Turn sharp left at the war memorial and hall is on left.
Facilities:
Parking available
Toilet facilties
Opening hours:
COS Weekend Event: Friday, Saturday, Sunday and Monday 10.00 am - 5.00 pm.