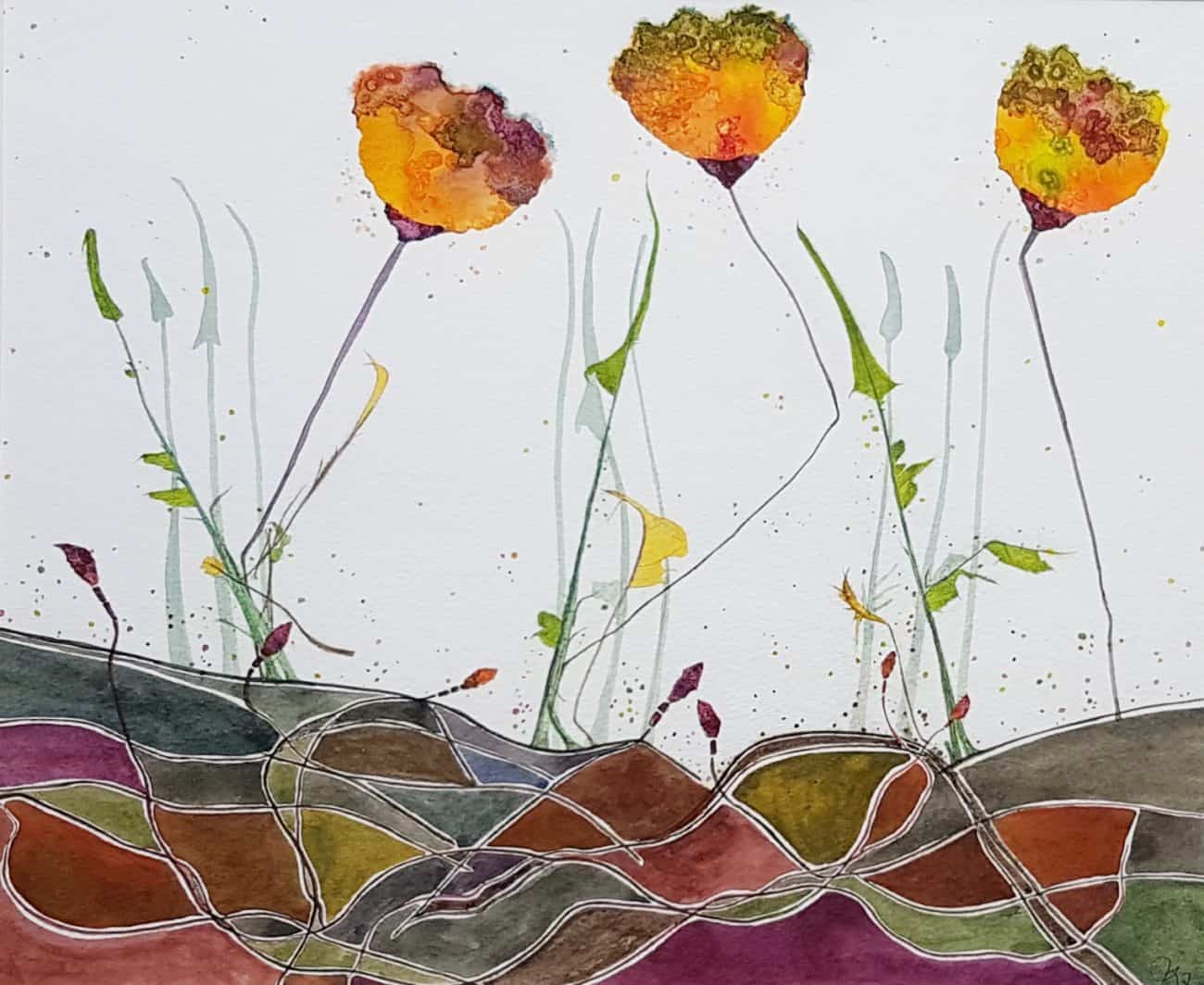 Connect with the artist:
Inspired by nature, working with a variety of material and colours, paper in its many forms, textiles, recycling things that interest me and using mixed media.
The ways I make art include collage, embroidery, watercolour, free motion stitching, pencil, papermaking, collagraph and monoprinting.  As you can see – sometimes all at once!  I make journals/sketchbooks/albums by repurposing all sorts of papers we would normally discard. The books have hand-stitched covers reusing fabric samples.  The variety of my work can be viewed on Instagram.
Small objects and details in the beautiful Cowal landscape inspire me as well as seasons, moods and the restless weather.
I have a degree in sculpture from Glasgow School of Art and, whilst there, took every opportunity to join courses in other disciplines.  At Queen Margaret University, Edinburgh I gained a Masters in Art Psychotherapy.  For many years I was a member of Glasgow Independent Studios and now have a (very messy!) studio space at home.
Location
Facilities:
Parking available
Opening hours:
COS Weekend Event or by appointment.