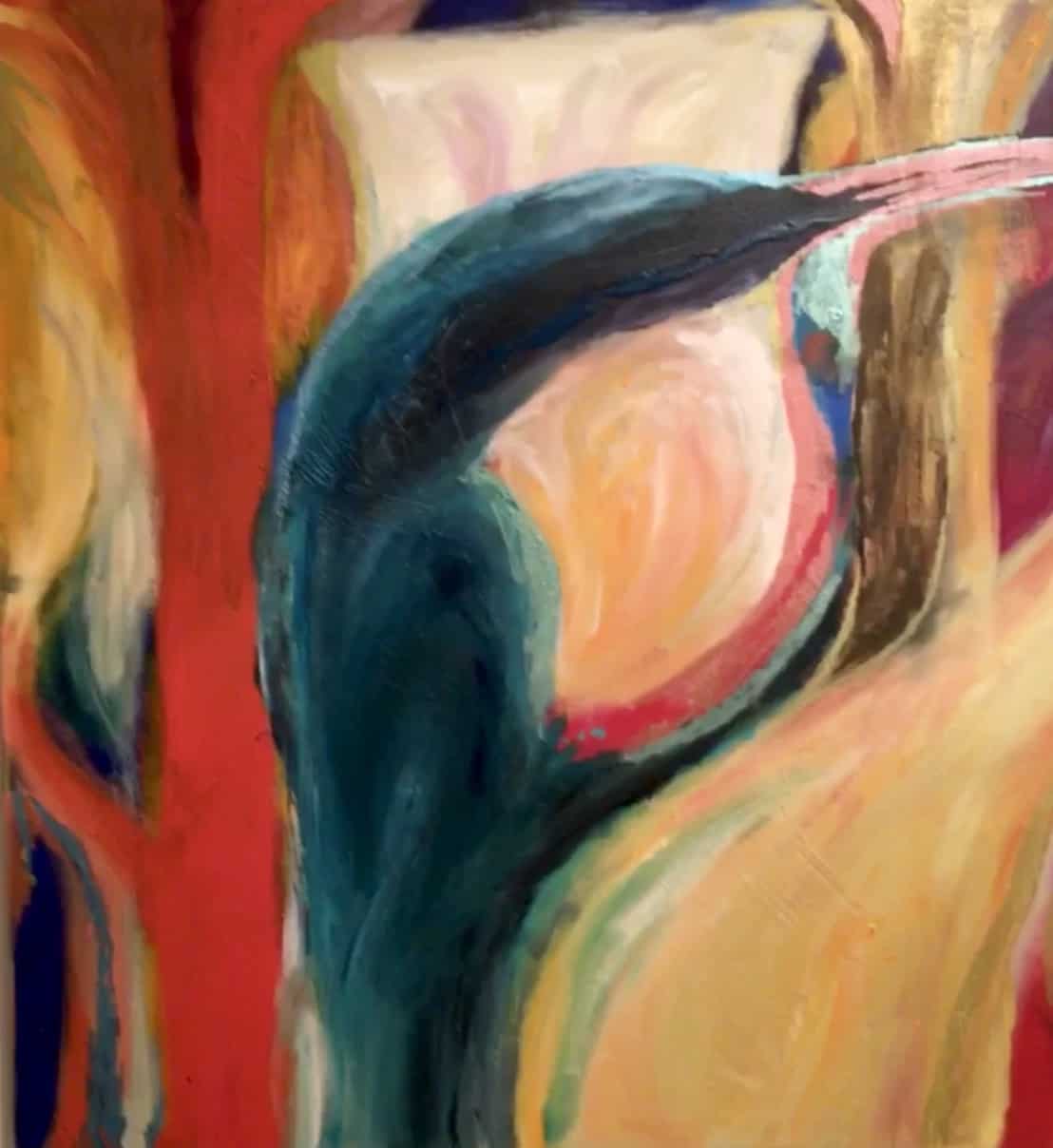 Connect with the artist:
My art draws from the exotic surroundings of a childhood rich in colour and imagery. Nature and the binary aspect of light and dark inspires me.
I continue to be enthralled by how colour, form and texture juxtaposes with each other to express an altogether different dimension. A bold colourist, my time in Florence on an Italian Council art scholarship developed the tangible exploration of the the visual experience. I have exhibited in galleries and art shows both in the UK and internationally. Additionally I have featured in BBC Arts in ArtUk.
My artwork can be seen in both public galleries for eg permanent display in Welsh contemporary art gallery and also in private collections.
Location
Directions:
Take the first left into Ardenfield, then immediate right. It's the second on the right. There will be signs outside the house. Parking on the driveway/road
Facilities:
Parking available
Toilet facilties
Opening hours:
10.30 am to 5pm Saturday, Sunday and Monday. Friday closed.