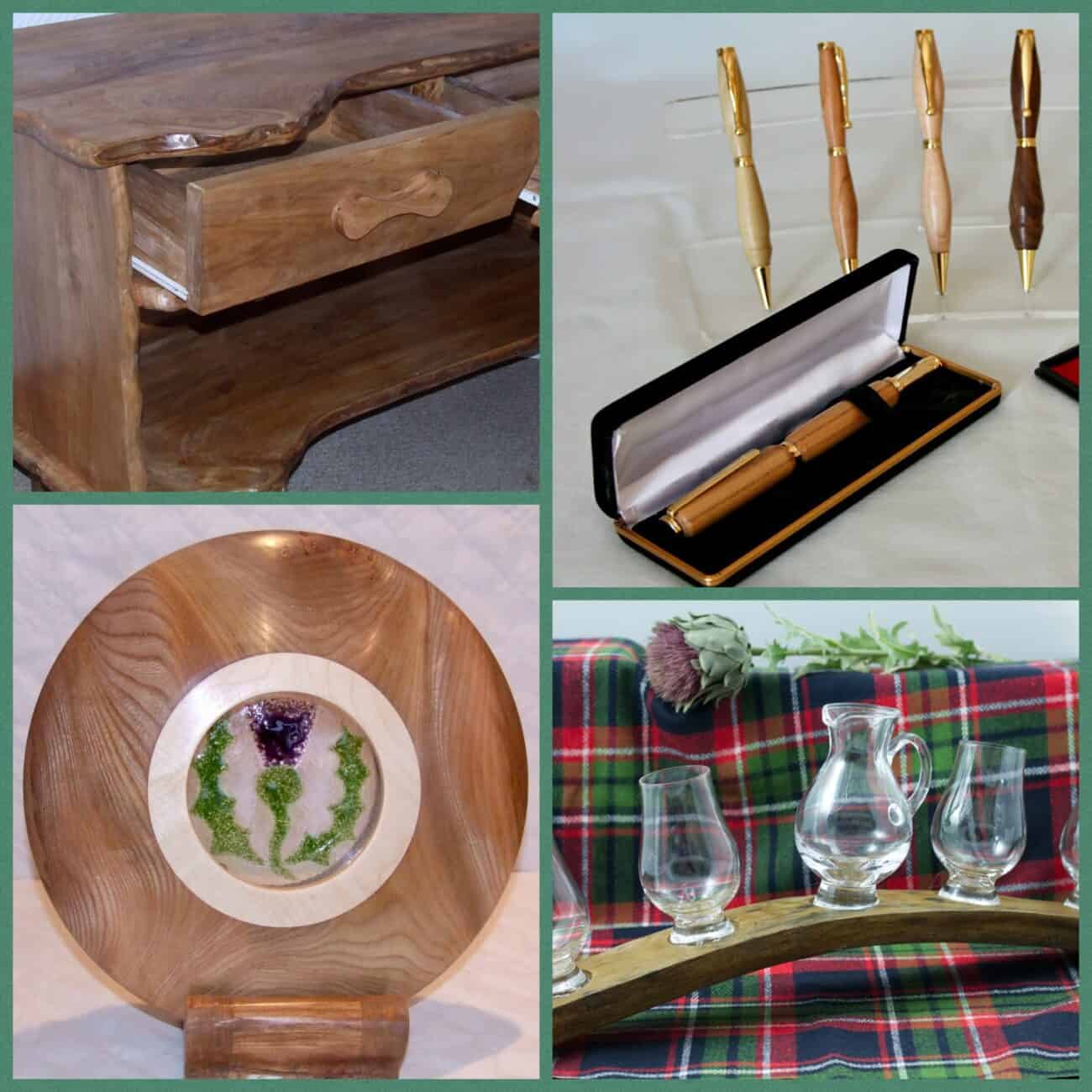 Connect with the artist:
The items i create are hand made using Kiln dried hard woods and recycled whisky barrels from Scotland
I will Demonstrate my skills on a small lathe on request
I have produced  a wide variety of useful products for around the home,
My Mirrors are made to order to your specification as well as Furniture such as coffee tables and  foot stools
I have a wide range of different types of clocks, wall mounted and free standing .
I have a varied range of Kitchen products, salt and pepper pots , cheese boards, bowls.
I take great pleasure in choosing each piece of wood I plan to use.
What lies beneath the outer covering can be amazing.
Location
Directions:
From Western Ferries turn right drive 1 mile after the sharp bend at the monument follow the bay past Fir Brae junction
we are located on the left ( Bunting )
Facilities:
Parking available
Opening hours:
10am to 6pm each day of the event